Interior Painting
Our Interior Painting service was launched as an initiative to employ our incredible team through the typical offseason lay off period. We started Interior Painting in Charlottesville while accommodating our current clientele with a broader range of service with the same trustworthy crews they already know.
jackslawnandlandscape@gmail.com
3445 SEMINOLE TRAIL SUITE 175 CHARLOTTESVILLE, VA 22911
Interior Painting in Charlottesville
More about the service:
As the leaves fall, they can collect in your gutters, causing damage to your roof and home. Do not waste or risk your time trying to get it yourself. Here is exactly what you will get when you schedule a gutter cleaning service with our company: Our trained crew will assess the gutter access, then either clean the gutters with a gas powered blower or by hand. We will then take pictures of the newly cleaned gutters to send to you, then clean up any debris or mess made in the process. Give us a call or schedule an online estimate and let us take care of it for you!
Pressure Washing
We specialize in landscaping, which is why we offer pressure washing to all of our clients. It's part of our "whole home" care plan: we want you to fall in love with your home, your landscapes, your outdoor living areas… all of it. Our goal is to serve you and bring you the most value when it comes to your home services.
Gutter Cleaning
Let's face it, cleaning your gutters is time consuming, and extremely dangerous. As a service based company, we don't think you have to do it. Our trained team can cross this tedious chore off your list for you this fall and winter.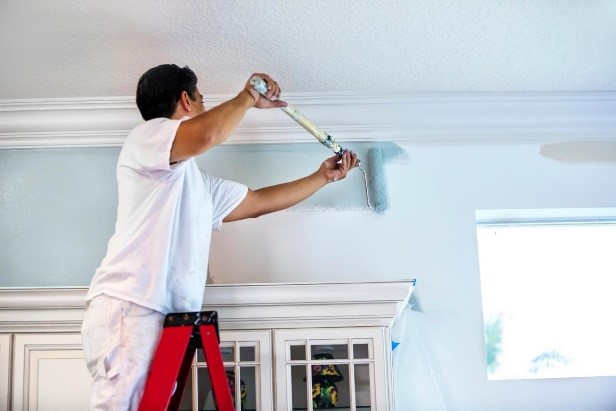 Quality Home Services
The customer's needs are always the priority. We strive to be extremely reliable, trustworthy, and hardworking. We are licensed and insured, and focus primarily in the Charlottesville, VA area. Give us a call for a free estimate!
-Jack
"Jack and his colleague Andrew are professional, capable, reliable and wonderful. Our yard looks amazing. They don't cut the grass too short and are very careful to do no damage to trees and shrubs while string trimming. They don't damage any grass while turning their truck and equipment trailer around. Jack communicates with us when the weather is a factor and reassures us that he will not forget us, regardless. The best thing you could do is hire Jack's Lawn Care. You won't regret it!!!" 
– Jennifer Kowalski

"We were very impressed with the professionalism from both the office staff and the workers in the field. I contacted the company online for a quote and received one within 24 hours."
–
Jane
"This is the second time that we have used Jack's home service. Excellent service and exceptionally professional. The crew arrived on the time."
– Dan
jackslawnandlandscape@gmail.com
3445 SEMINOLE TRAIL SUITE 175 CHARLOTTESVILLE, VA 22911
Let's Build Your Dream Home Together
Jack's Lawn Care & Landscaping, LLC provides quality and reliable lawn, home services and landscape work. I started this journey at a young age, fifth grade, pushing a push mower around the neighborhood. I would go door to door, eager to mow lawns for my neighbors. Gradually I upgraded over the years, but never lost my love and passion for what I do. Nowadays, my goal remains the same; satisfy every client and exceed their expectations. The customer's needs are always the priority.