Core Aeration and Overseeding 

in Charlottesville
We highly recommend core aeration and overseeding in Charlottesville to all of our lawn care and treatment customers – or to anyone who wants a thicker, healthier lawn. Lawn aeration is the act of poking holes in the soil and removing the cores to reduce thatch, help reduce soil compaction, and improve grass root growth. This is especially important for lawns with heavy foot traffic (like homes with pets or children), but every lawn relies on seasonal core aeration to reach its optimal health. Aeration is recommended in the fall in conjunction with over-seeding. Fall over-seeding is a proactive way to continually improve your lawn's health each year. The principle behind over-seeding is simple: as grass matures, it tends to thin. The risk of thinning can increase with excessive stress (like heavy foot traffic) or seasonal abnormalities, so over-seeding is recommended annually in the fall.
3445 Seminole Trail Suite 175 Charlottesville, VA 22911
For All of Your Lawncare Needs 
in Charlottesville.
Core Aeration & Overseeding
A total care for your lawns and landscapes in Charlottesville
Jack's Lawn Care & Landscaping, LLC provides quality and reliable lawn and landscape work. I started this journey at a young age, fifth grade, pushing a push mower around the neighborhood. I would go door to door, eager to mow lawns for my neighbors. Gradually I upgraded over the years, but never lost my love and passion for what I do. Nowadays, my goal remains the same; satisfy every client and exceed their expectations. The customer's needs are always the priority. We strive to be extremely reliable, trustworthy, and hardworking. We are licensed and insured, and focus primarily in the Charlottesville, VA area. Give us a call for a free estimate!
-Jack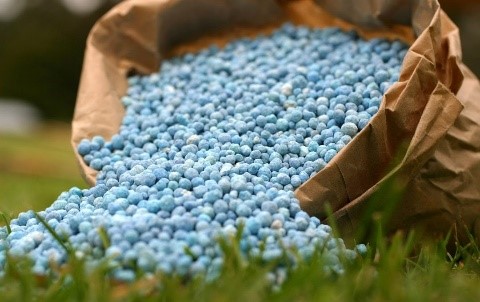 Quality Lawncare & Maintenance Services 
in Charlottesville.
Jack's Lawn Care & Landscaping, LLC provides quality and reliable lawn and landscape work.
Jack installed topsoil for our very uneven property that we purchased last year. He worked endlessly in very hot weather to finish the installation before aeration and seeding. My husband couldn't be more impressed with the quality of in core aeration and overseeding services in  Charlottesville. Our neighbors asked for his contact information and plan to use his team's services for future landscaping needs. We highly recommend his company." – Maria

"I've had Jack perform Spring cleanup as well as maintain/mow my yard. I feel fortunate to have him do the work. His word is his bond and he holds himself to a high standard, which I see every time he performs work for me. If you want a clean-cut, punctual, and professional crew look no further. Additionally, you'll be helping to support a small business which is very deserving of your patronage. I highly recommend them for overseeding services in Charlottesville " – Sam
"Jack and his team worked diligently on several mulch beds in our yard. They were super fast, but didn't cut any corners." – Harry
3445 Seminole Trail Suite 175 Charlottesville, VA 22911
A total care for your lawns and landscapes